What do I know?
I know that I'm not a writer.
I know that I'm not a blogger.
I know I don't want to chronicle every thought/opinion that crosses my mind.
I know that I never intended to create a website or imagined that people would want to hear what I have to say.
I know I don't have time to take on this new endeavor.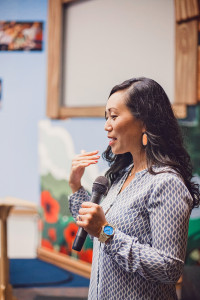 But, you know what else I know?
I know private parts. That's right. Private parts.
I know about kids and child health issues.
I know that there are hundreds of moms and dads out there who are asking for help.  Help protecting their kids from emotional harm, physical harm, sexual abuse.
I know I have information and skills to educate parents and children, empower them, and help prevent abuse from happening.
What do I know?  I know Camp Careful.  It's a program I started to help educate our community about the issue of child sexual abuse.  It started off as an informal class with a few friends and has turned into a sold-out class series educating several hundred children and parents each year.  I started off with an email list for Camp Careful that numbered in the dozens. Now, there are over 200 names on my email list generated by word-of-mouth and class attendance.  I've been told that people have asked how to get on my "super secret email list."  This website is a way for me to reach out to you.  Those of you out there who have sent me dozens of emails, texts, phone calls asking for help.  Those of you asking for advice.  Those of you wanting to attend Camp Careful classes. Those of you asking how else you can protect your children.  This is for you.
The main purpose of this blog is to update you on child abuse issues and Camp Careful classes.  Occasionally, I may be moved to comment or post on other pediatric health issues or something in the news.  I am a part-time pediatrician and full-time mom, so my posts won't be frequent or long but I hope they'll be useful.  If you find that they are, please subscribe to this blog and tell your friends!   At the least, you'll be updated on Camp Careful events.  Hopefully, you'll also learn a thing or two about child health issues and child safety.
Thanks and have a great day!
Soo Battle, M.D., F.A.A.P.
Disclaimer: The information contained on this website/blog is for informational purposes only and should not be used to replace the relationship that exists between you and your pediatrician or doctor. Please contact your doctor for medical advice and/or treatment recommendations specific to your child.